In Ice Cream Headache, Billy stops in at the Supreme Dairy Bar for a milkshake. While the owner of the dairy bar, Ray, is making the milkshake, Ray thinks back to when he was a child and went to the soda fountain at Adkins' Drug Store with his father and sister for malts and ice cream sodas.
How many of these fountain drinks have you tried? Are there any I might have left off?
Soda Fountain Favorites
What are your "ice cream headache" favorites?
May 16, 2013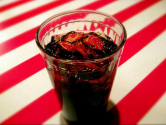 May 16, 2013

May 16, 2013
May 16, 2013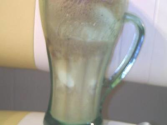 May 16, 2013

May 16, 2013

May 16, 2013

May 16, 2013

May 16, 2013

May 16, 2013